This morning we started out with a Black Taxi Tour of Belfast. Suzanne did the research for the tours, which are considered a 'MUST DO' for anyone visiting the city. I have been a student/lover of Irish history since I first read Leon Uris' Trinity when I was in my teens. Although that book was fiction, it awoke my interest in the subject of a divided Ireland. Trying to put hundreds of years of conflict into perspective is a tall order. Our guide, Patty, presented a dramatic and informative tour that we both really enjoyed. I have to say that the real thrill for me was in just being in a city that not even 10 years ago was considered a 'war zone'.
Belfast today is a stunning city. It is the cleanest European city I have ever visited! Folks here take a lot of pride in the fact that there is peace and that strides toward equality for all are progressing... Though I'm sure the pace of that progress will never be fast enough for those that suffered through The Troubles.
Our tour centered mostly around West Belfast, where the Peace Wall still divides the Protestant and Catholic neighborhoods. Patty took us through the Catholic section first, where we learned the circumstances depicted in the murals. We made a stop at Sinn Fein headquarters before heading over to the Protestant side of the wall. Here are some of the Catholic murals we saw: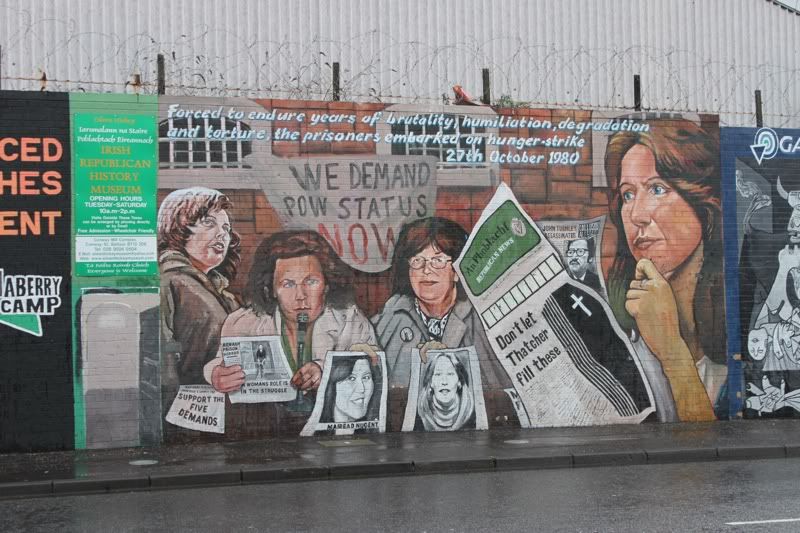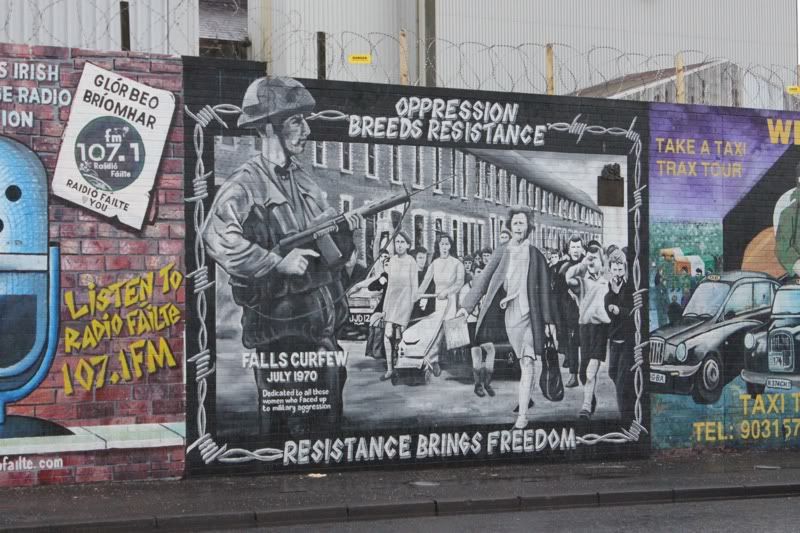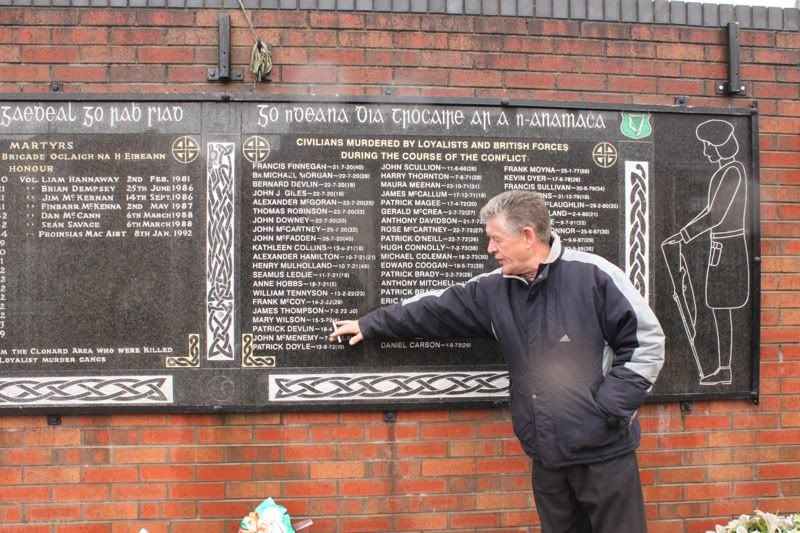 The weather has been less than ideal, so our tour was a lot of jumping in and out of the taxi. Usually, Patty walks guests through the neighborhood where most of the Protestant murals are located. Didn't happen for us today, so we didn't get as close as we would have liked. Here are some of the images from that part of the tour: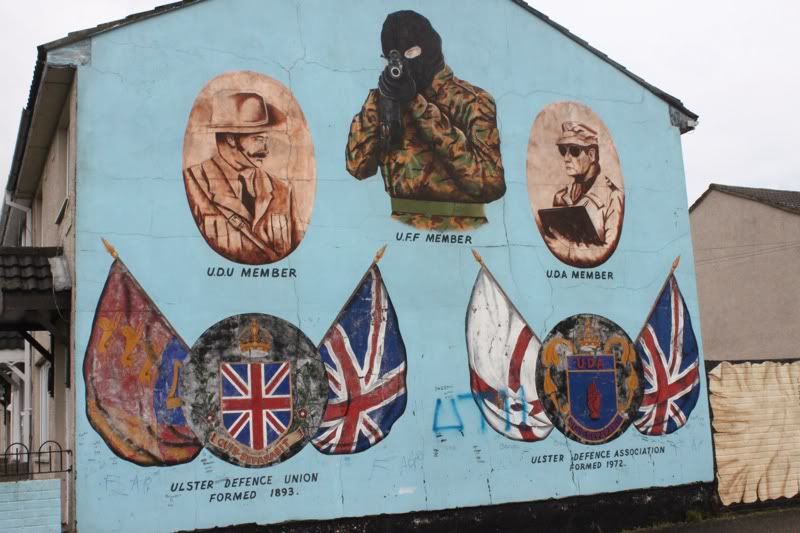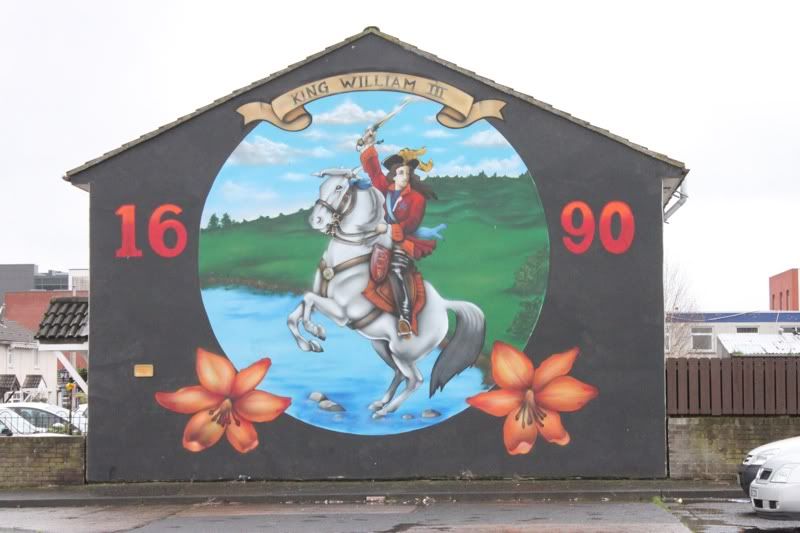 It's getting late now, and we're up early tomorrow to visit the natural beauty of the Giants Causeway. We'll enter the Irish Republic tomorrow when we make our way to the Inishowen Peninsula of County Donegal.