On Friday morning we were up early, having decided to take 'the long way' along the Antrim coast to Co. Donegal. The drive along the coastal route is reported to be one of the most beautiful in the world. The route passes through quaint villages and historic sites. It's main attraction is that it leads to the Giants Causeway, a designated World Heritage Site.
First thing first, we headed to the St. George's Market to stock up on provisions. We planned to have a picnic lunch at one of the many picnic spots along the way. Suzanne picked out Welsh and Irish cheddar cheeses, apples, grapes and a freshly baked load of crusty bread. Here's a few photos from the market: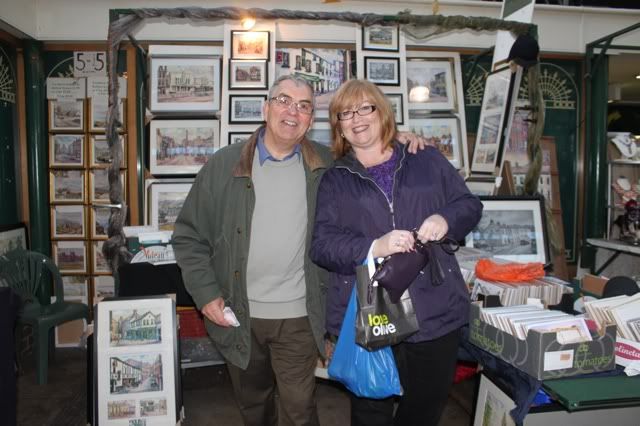 After an hour at the market, we said goodbye to Belfast and headed North along the coast. Our first stop was Carrickfergus Castle. I should mention here that we had the most beautiful sunny day for our sightseeing. We had been told by many people that it had been raining non stop for the past 6 weeks. We also had good luck in the fact that we arrived at the Castle about 10 minutes before a giant tour bus. We had the Castle to ourselves for most of our visit!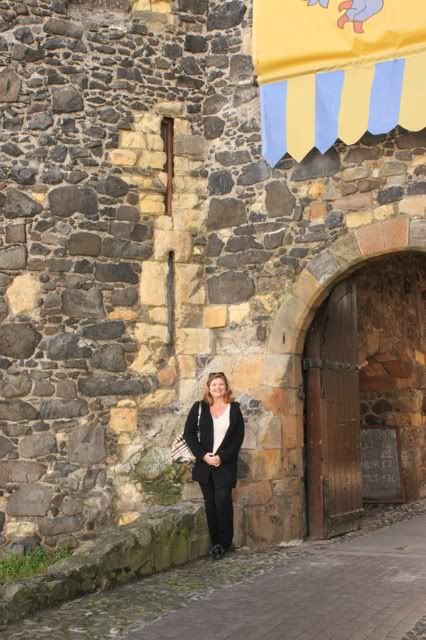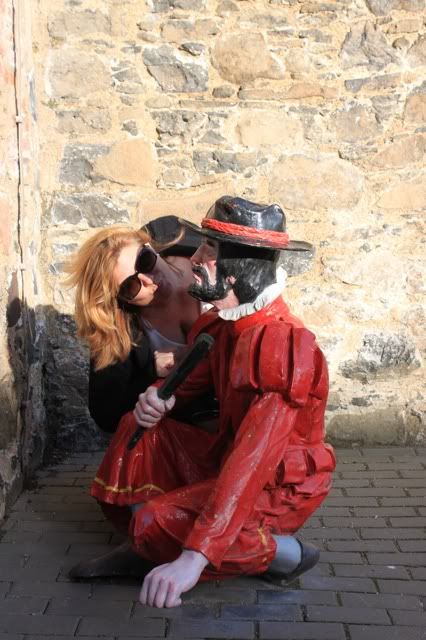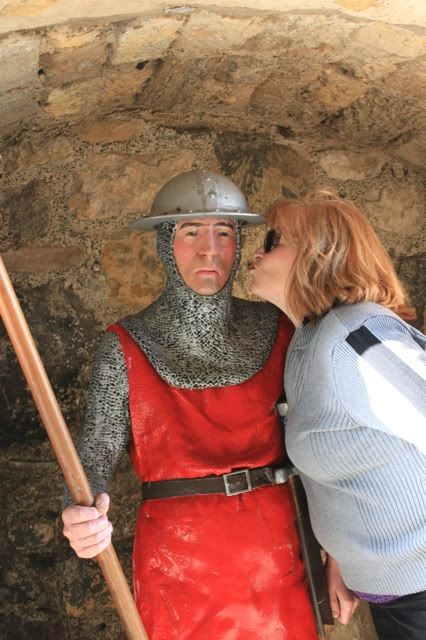 By the time we made it to the Giants Causeway, it was 2 PM. It is a dramatic coast line with rock formations that make a natural staircase to the sea...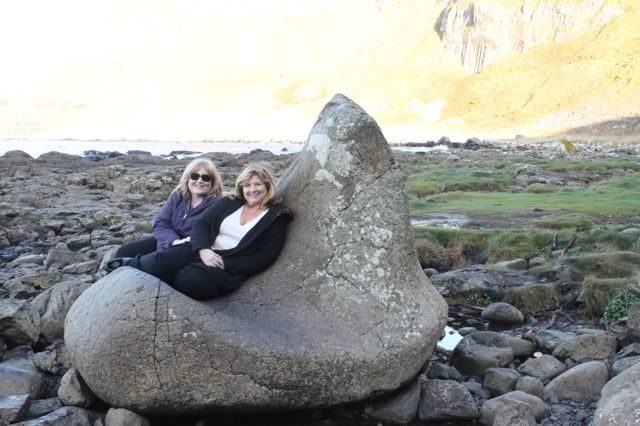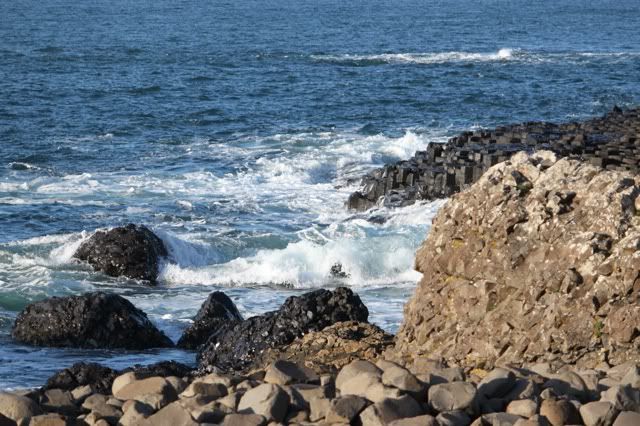 In true Murphy's Law accordance, our planned picnic by the sea ended up begin more of a 'take out' meal than we expected... I drove while Suzanne used a knife 'borrowed' from the hotel to slice the cheese. She ripped chunks of the crusty loaf of bread to fashion little sandwiches for us both. Not quite what we had in mind, but fun and delicious nonetheless ! We arrived in Co. Donegal ay our B&B just as it was getting dark. Another beautiful day in Ireland.